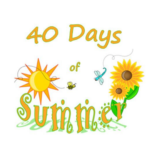 While the program will look a little different than in previous years, we are delighted to continue to provide free activities and lunch (and breakfast if requested) to children in Thomaston in the surrounding communities. 
 
From 11 AM to 1 PM, we will have free take-home projects and take-out meals available for pick up for any child in Thomaston or the surrounding communities. There are no income requirements or restrictions. With many thanks to a partnership with Healthy Lincoln County, these breakfasts and lunches will be tasty and nourishing and will include such items as chicken Caesar salads, turkey BLT wraps, deconstructed fajitas, yogurt parfaits, peanut butter and jelly sandwiches, fresh fruit and locally sourced veggies and dips. A parent or guardian can pick up one lunch and/or breakfast per child living in their household. Participation in the take-home project is also not required to pick up a meal, and vice versa. 
 
Take-home projects are designed for school-age children and their families, and will bring our beloved 40 Days of Summer program into their homes! Projects will include art activities, science experiments, a scavenger hunt, games, slime, and lots more. We will also be doing virtual programs on Zoom and a private Facebook group for kids to share the results of their projects, play games, and connect with each other and our 40 Days staff in a safe, socially distanced way. The first week will begin with a scavenger hunt, followed by a make-your-own birdfeeder project, and we will end with SLIME on Friday! 
 
Registration is not required, but to be added to our mailing list for updates and more information, visit the 40 Days of Summer page, call us at (207) 354-2453, or email us at programs@thomaston.lib.me.us. During pick up, we request that folks remember to socially distance as much as possible and to consider wearing masks while picking up meals and projects. 
 
While we will miss our usual in-person rowdy playground games and fascinating presentations by community members, we are excited to continue the program in our new normal and are looking forward to finding innovative ways to engage with our community's kids! Questions? Concerns? Please feel free to contact the library at any time.